It's one of those days. I'm feeling blue and nothing I do seems to shake the melancholy I'm feeling.
There is change in the air for some of my loved ones, and I'm definitely experiencing resistance to it. Change is always a bit of a push pull experience for me, but when the change is happening to someone else, and I am just sitting on the sidelines, it is harder for me to handle than change I am choosing or inviting in to my own life.  When it's "my" change I have input, I have decision making power, I have choice. When it is someone else's change, I am a bystander, waiting to see what choice they decide to make…even if that change inadvertently impacts me and my life.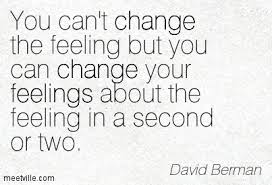 I'm a firm believer that it is up to me how I want to experience the ups and downs in my life. Today, for better or worse, I am choosing to sit in the heavy heartedness I'm feeling. Tomorrow, I will choose again. And more than likely I will choose differently.